Ross Mclean Receives Distinguished Service Award
The BC Construction Association has presented a Distinguished Service Award to Houle Electric's Regional Manager Ross McLean, in recognition of his contributions to the growth and stature of British Columbia's construction industry.
Throughout his career Ross has demonstrated outstanding leadership and commitment, shaping the success of the sector around critical issues such as skilled worker shortages and prompt payment. Ross has served as Board Chair for both the Vancouver Island and British Columbia Construction Associations, is the Industry Co-chair on the Deputy Minister's Industry Infrastructure Forum, and is the Founding Director of the Construction Foundation of BC. He has been involved with association work since 1978.
Ross accepted the Award was presented during the BCCA Construction Leaders dinner September 22 at the Bateman Gallery in Victoria. Deputy Ministers Dave Byng (Ministry of Education) and Athana Mentzelopoulos (Ministry of Finance) joined industry leaders including Manley McLachlan (BCCA President), Gary Herman (ITA CEO), Tracey MacKinnon (LNG Canada Workforce Development Manager), and special guest world renowned naturalist and artist Robert Bateman.
This annual event underscores the importance of the construction sector and the shared responsibility of private and public sector in developing a strong future for the people of British Columbia.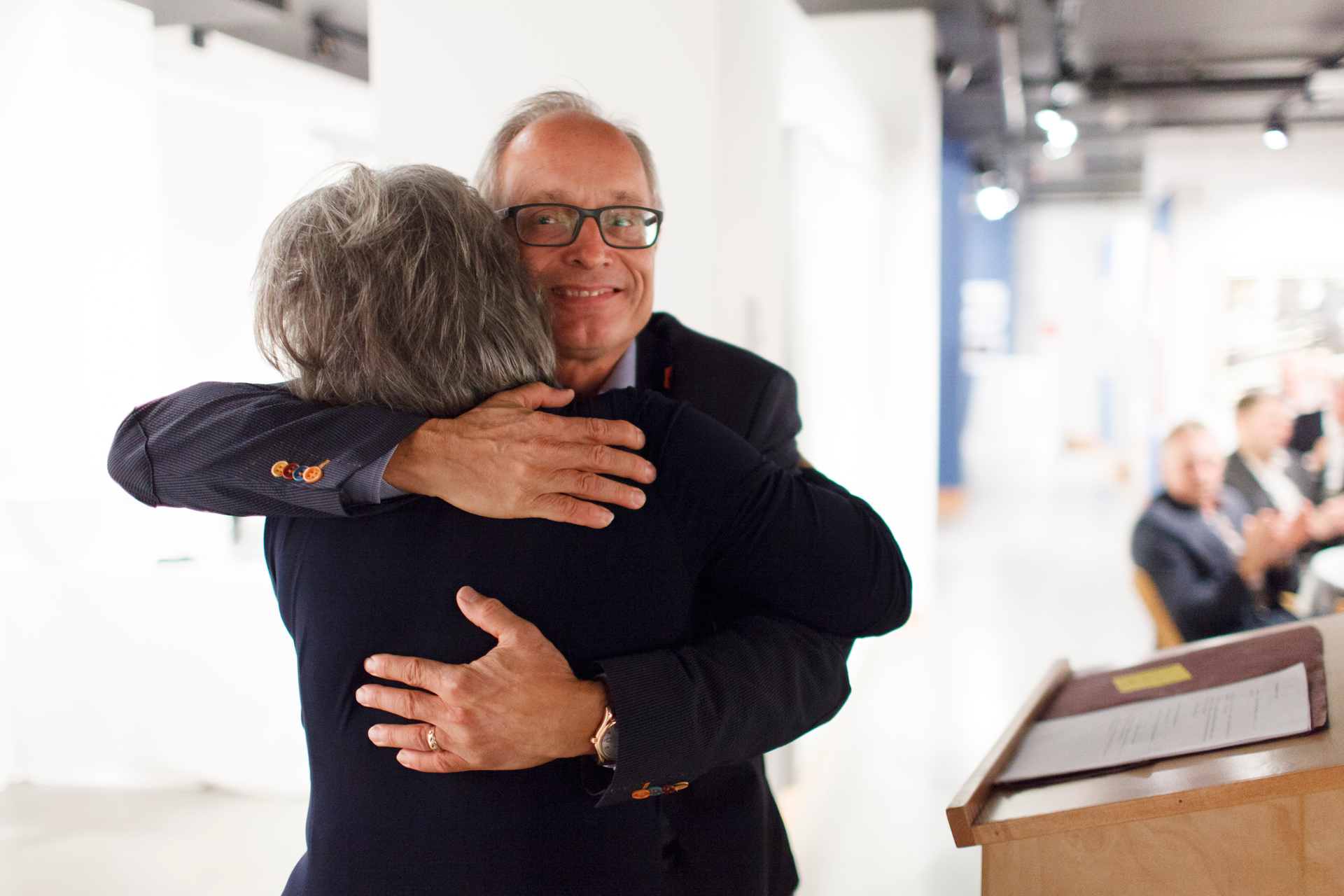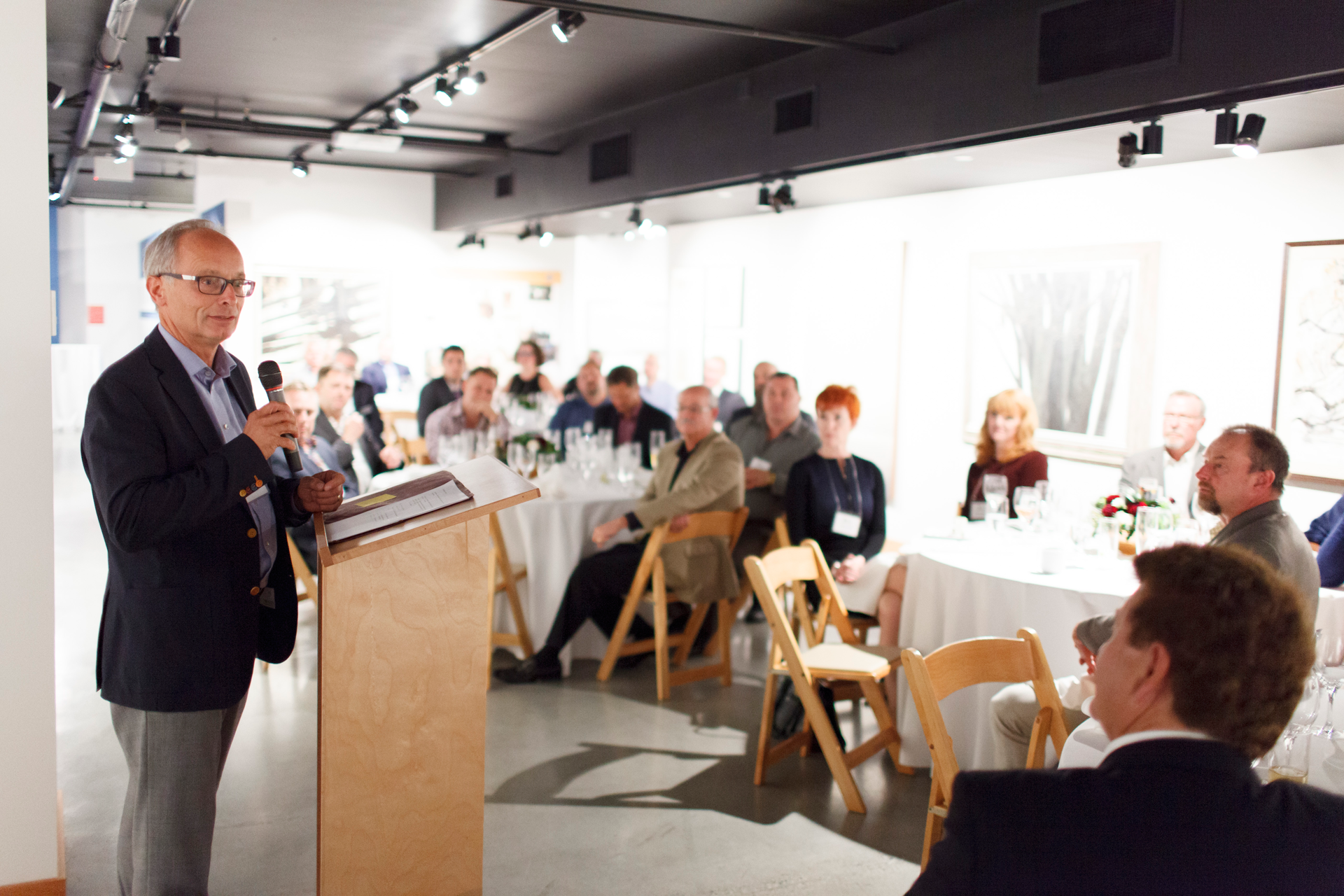 Ross receives hugs and recognition from Sue Zacharias (BCCA Past Chair) and guests at the Construction Leaders Dinner Event